As the industry-leading Driver & Fleet Monitoring company, our prime goal is dedicated to providing you with the most up-to date comprehensive, state of the art system for safety, and security available in the market today.

FleetMinder™ GPS is a powerful GSM based GPS tracking and monitoring system with robust features that provides real-time monitoring along with other vital vehicle information to fleet managers. Our web-based interface is user-friendly, easy to navigate, and provides a comprehensive suite of standard reports designed to help businesses better manage their fleet operations.
FleetWatch Systems has teamed up with the global innovator in GPS technology to bring you the most robust system for the lowest cost. With FleetMinder™ GPS there are no upfront equipment costs or long term contract requirements.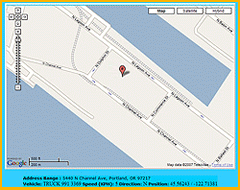 Our latest GPS technology tracking program will truly provide an innovative, comprehensive, monitoring and accurate reporting system.
FleetMinder is integrated with Google Earth mapping systems - allowing standard map or enhance satelite image overlays to accurately pin-point your vehicle's location.
FleetMinder™ GPS Telematics takes standard GPS to the next level offering fleet managers information on fuel consumption, engine health, speed and acceleration, harsh braking, and much more.
For clients operating in remote locations anywhere in the world we offer our flagship tracking product FleetSky™ satellite based GPS.

*GSM cellular network activation fee and 3 months prepayment applies. Installation extra
FleetMinder™ GPS Tracking
FleetMinder™ TempDefender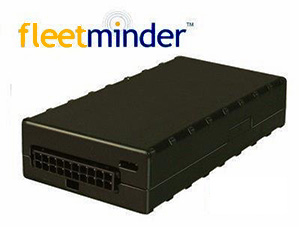 Features
Excessive Idle Detection
Ignition On/Off Reporting
Scheduled Maintenance
Speed Monitoring
Landmark Reporting
Fleet Status View
Travel History Playback
State Mileage Reporting
After Hours Vehicle Reporting
Drive Fatigue Alert
Alerts Dashboard
Cost Analysis
Google Maps with Street View
Web-Based User-Friendly Interface
Benefits
Reduce Fuel Costs
Increase Fleet Security/Theft Protection
Increase Productivity
Accurate Invoicing/Billing
Improve Driver Safety
Reduce Labor Costs/Overtime
Extend the Life of Your Fleet
Improve Business Response Time
Eliminate After-Hour Use
Lower Insurance Premiums
FleetMinder™
GPS
Cold Chain Tracking Solutions
Monitor Critical Temperature Data with Real-Time GPS Tracking Technology.
The FleetMinder TempDefender system provides real-time monitoring of refrigerated temperature data and continuous GPS tracking on the movement and activity of your fleet.
The FleetMinder TempDefender system was specifically designed and developed for the Refrigerated Transport Fleet and offers a large suite of temperature reporting, monitoring and alerting tools. Temperature alert notifications are generated when the container temperature exceeds specified high and low set points determined by the end user. Additional alerts include notification if the device is disconnected from its power source (requires optional back-up battery), and whether the reefer temperature controller is turned on or off.
The Fleetminder TempDefender system also provides fleet tracking data in real-time, such as current location and indicates whether the vehicle is stationary or moving. In addition, speed, stop, and geofence alerts are available, as well as numerous fleet activity reports.
Features
On-demand locating
Real-time temperature data
High set temperature alerts
Low set temperature alerts
Active monitoring - 24/7/365
Power loss alert
Bread-crumb trail
Alert management
Automated geo-fence technology
Maintenance notifications
Unauthorized movement notification
Industrial water resistant enclosure
Back-up battery (optional)
Benefits
Fast and accurate critical temperature data
Real-time logistical monitoring and tracking (location, speed, direction, ETA, and more)
Reduced shrinkage and spoilage problems
Lowered cost of product waste
Improved operational efficiency
Improved driver awareness